PRESS RELEASE
COMMUNICATIONS DAN MEDIA TEAM OF THE 2023 ASEAN SUMMIT
No.33/SP/TKM-ASEAN2023/ENG/5/2023
Indonesia Supports Timor-Leste's Membership in ASEAN
Labuan Bajo, May 6th, 2023 - The Prime Minister of Timor-Leste, Taur Matan Ruak, is confirmed to attend and participate in the 42nd ASEAN Summit 2023 in Labuan Bajo on May 9th to 11th, with observer status. The attendance is significant because it is the first time in history and reaffirms Indonesia's commitment to encourage Timor-Leste to join as an ASEAN member.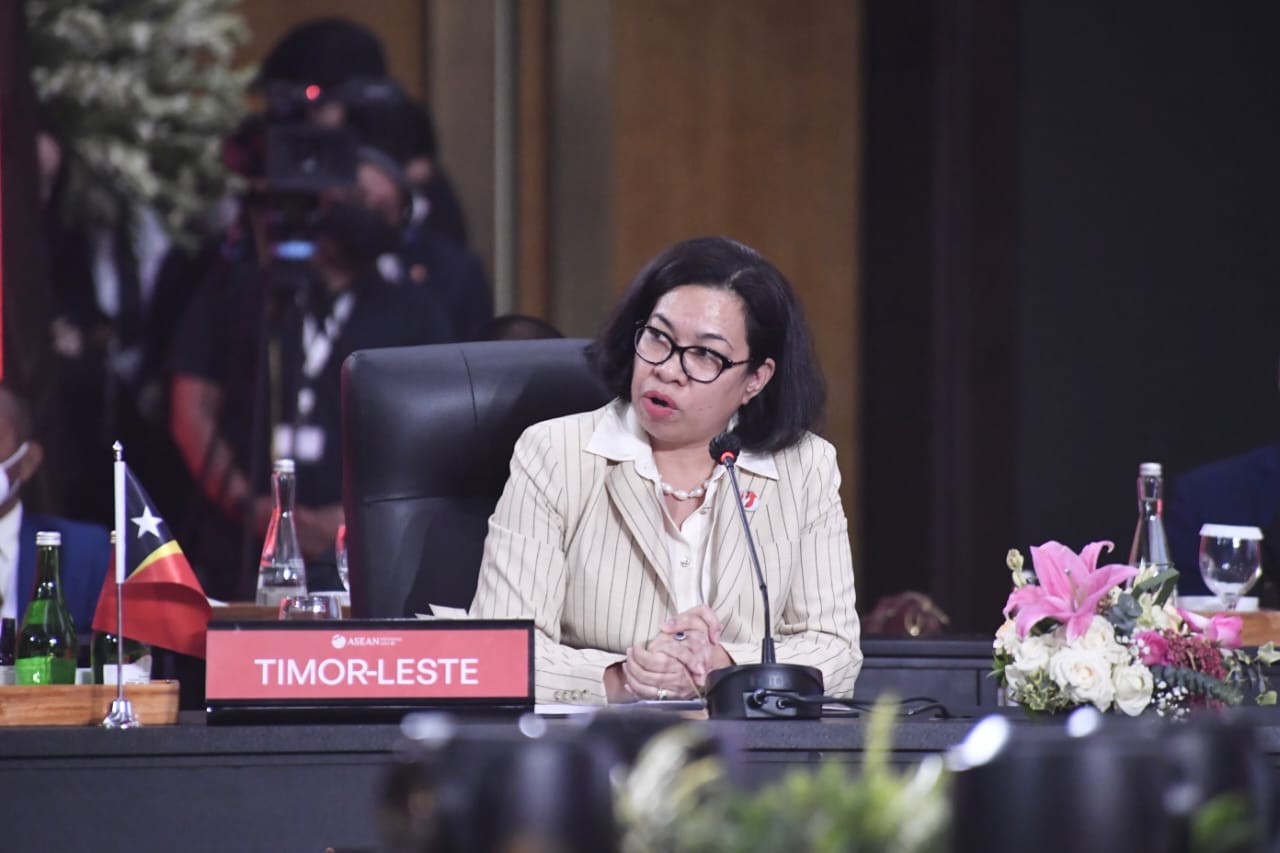 Photo Caption: Timor-Leste's Minister for Foreign Affairs, Adaljiza Magno, during the ASEAN Coordinating Council (ACC) meeting of ASEAN Foreign Ministers in February 2023 (Photo: MoFA)

This was conveyed by the spokesperson of the Ministry of Foreign Affairs, Teuku Faizasyah in Labuan Bajo on Saturday (6/5/2023).
"Indonesia consistently supports Timor-Leste's accession as the 11th ASEAN member," said Faizasyah.
Teuku stated that discussions on perfecting the Road Map for Timor-Leste's full membership are still ongoing in the ASEAN Coordinating Council Working Group on Timor-Leste (ACC-WGTL).
There are several criteria that Timor-Leste still needs to meet, including the adjustment of national regulations related to ASEAN agreements and documents, as well as the establishment of the country's diplomatic mission for ASEAN.
In this regard, Indonesia has also provided several capacity-building programs for Civil Servants in Timor-Leste.
At the previous ASEAN Summit in Phnom Penh, November 2022, it was agreed in principle that Timor-Leste would become the 11th ASEAN member. Furthermore, in February 2023, the ASEAN Coordinating Council (ACC) at the Ministerial Level adopted Guidelines for the Implementation of Observer Status given to the country in ASEAN. The Foreign Minister of Timor-Leste, Adaljiza Magno, also attended the meeting as an observer. (Kemlu/TR/Elvira)
*
For more information, please contact the following.:
Director for Information and Media, Ministry of Foreign Affairs - Hartyo Harkomoyo (0811831899)
Get more information at http://asean2023.id, https://infopublik.id/kategori/asean-2023, and https://indonesia.go.id/kategori/ragam-asean-2023