After being in a state of "apparent death" caused by the COVID-19 pandemic, the tourism and creative economy (parekraf) sector in Indonesia continues to grow. Interestingly, the reviving tourism sector has created a different trend of traveling than before, focusing on creating quality tourism and leading to NEWA.
For Sobat Parekraf, who don't know, NEWA is a travel concept that prioritizes Nature, Ecotourism, Wellness tourism, and Adventure tourism. In other words, this post-pandemic tourism trend leads to a travel concept focused on preserving the environment and nature.
In the post-pandemic period, the NEWA travel concept is highly sought after by tourists, especially those who want to "take revenge" after staying at home for more than two years. One reason is that the tourism trend is relatively safe and less risky. Therefore, the NEWA tourism concept prioritizes qualities such as low touch and less crowded experiences, such as nature tourism, adventure tourism, village tourism, and rural tourism.
The concept of NEWA-based tourism has a promising future. It is hoped that the application of the NEWA tourism concept to Indonesian tourism and the creative economy can encourage tourists to appreciate and preserve natural and cultural beauty, thereby realizing prosperity for the entire community.
The Implementation of NEWA in the Tourism and Creative Economy Sector
Post-pandemic tourism trends based on NEWA have begun to be implemented in Indonesia's tourism sector. One of these trends is nature tourism, which is focused on inviting tourists to visit various natural areas to protect and preserve the environment.
Meanwhile, the concept of ecotourism can be seen in the development of sustainable tourism in various tourist destinations. With its rich natural and cultural resources, the concept of ecotourism has great potential to become a unique selling point in the tourism and creative economy sectors in Indonesia.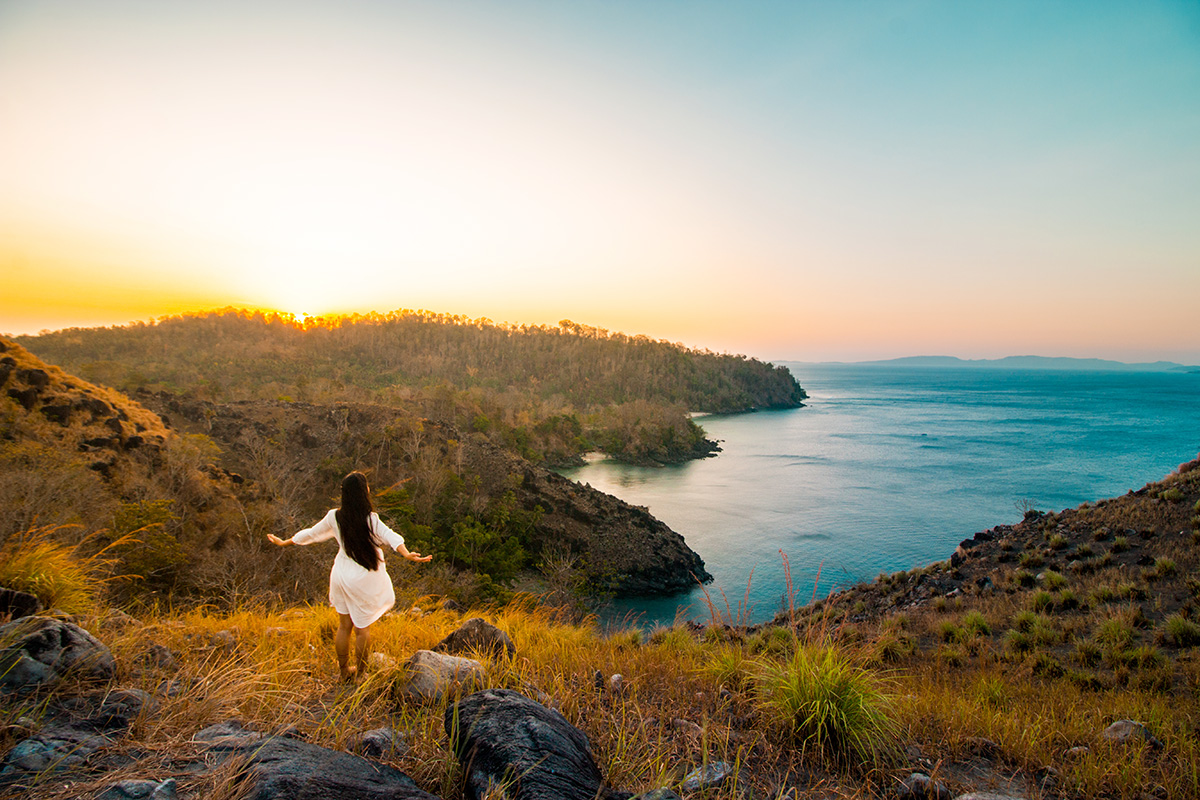 Photo: Application of the Nature tourism concept in NEWA-based tourism (Shuttterstock/Ryan Melandie)
Many ecotourism destinations in Indonesia prioritize conservation while maintaining the integrity of the local culture. Such as the Tangkahan Nature Reserve in North Sumatra, Tanjung Puting National Park, and Komodo National Park in East Nusa Tenggara (NTT).
So what about the concept of wellness tourism? It can be said that wellness tourism is one of the keys to post-pandemic tourism recovery. This is accompanied by an increasing public awareness that is more concerned about their health.
Indonesia has a significant opportunity to enhance its wellness tourism sector, given its ranking as the 17th destination for wellness tourism. There are a lot of wellness tourism destinations in Indonesia, and one of them is the Rumah Atsiri in Tawangmangu.
On the other hand, the concept of adventure tourism has also been a priority for post-pandemic travel. This is evident from the many types of tours which are being offered. Such as trekking, hiking, rafting and river cruises, to the exploration of different regions to enjoy the natural beauty that is still very well preserved.
Innovation in Accommodation within the NEWA Concept
In order to survive the COVID-19 pandemic, the tourist accommodation or hospitality industry in Indonesia continues to innovate. One of the innovations is creating accommodation according to the NEWA concept.
Currently, glamping (glamorous camping) is an accommodation that has attracted many tourists. According to the "Tourism Industry Trends 2022-2023" report, most tourists prefer glamping (45.9%) over staying in resorts (24.7%) as an alternative post-pandemic vacation.
The popularity of glamping as an alternative to post-pandemic travel actually makes sense. This camping trend still applies to social distance (low touch and less crowded). It carries the concepts of nature, ecotourism, wellness, and adventure without reducing the excitement of a vacation.
It is expected that the application of NEWA-based tourism can increase the number of tourist visits to Indonesia. Thus, the target of 8.5 million foreign tourist visits and 1.4 billion domestic tourist movements can be achieved.
Cover: Application of wellness tourism in NEWA-based tourism (Shutterstock/Hlib Shabashnyi)